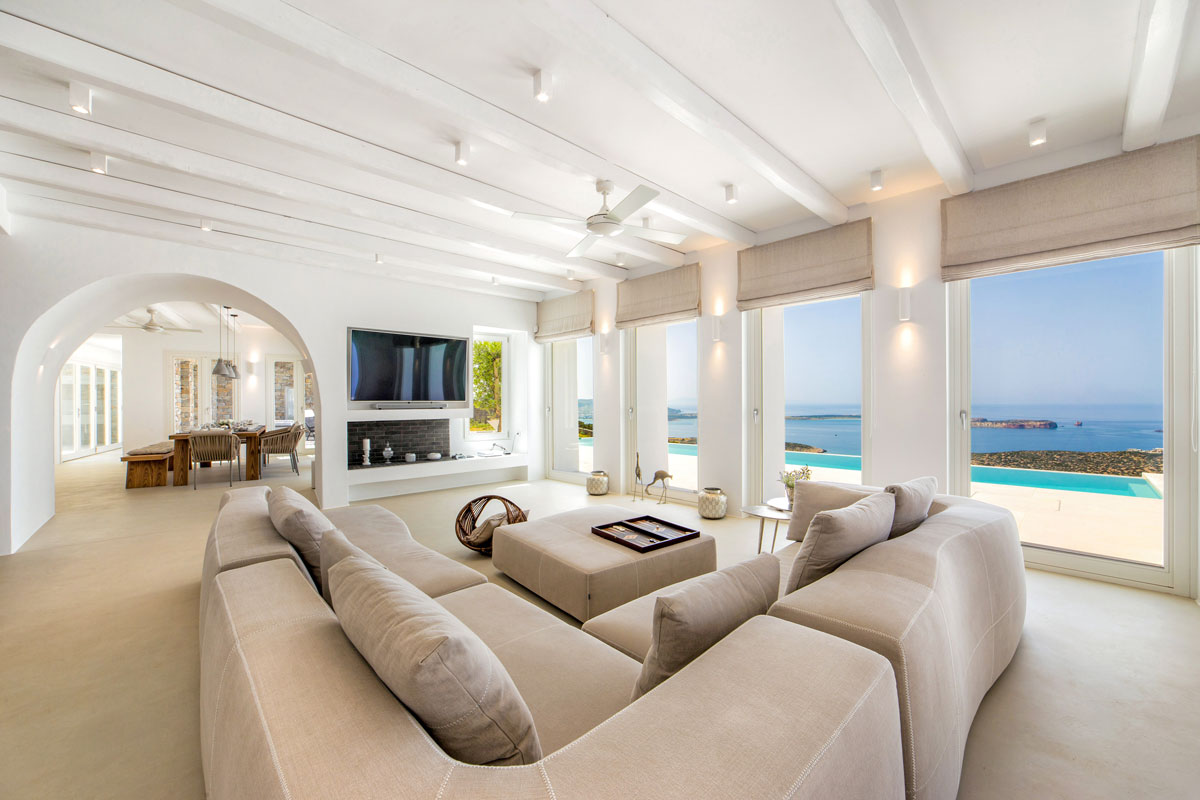 Architectural Photography – Spacious Villa in Paros
I have to admit, I love my job! Being an architectural photographer I have the privilege to visit many beautiful spaces, houses and villas, hotels etc, that otherwise would have been difficult or even impossible. When you think you have seen enough, there comes a new architectural project to question this impression. This is exactly what happened when I was asked to photograph this spacious villa in Paros. A beautiful building with strict lines and great surrounding space, in a location that offers spectacular view to the sea.
The interior of the villa is equally impressive with large spaces divided into 3 levels and a fully protected patio at the back, accessible through the kitchen, for those windy days. Although a very big property, it was a pleasure to photograph due to its beautiful and clever design, the careful selection of all the furniture and accessories, the arrangement of the interiors, but most importantly, the amount of natural light throughout the house. Explore this spacious villa in Paros through the following photos.